Brentwood Real Estate Agents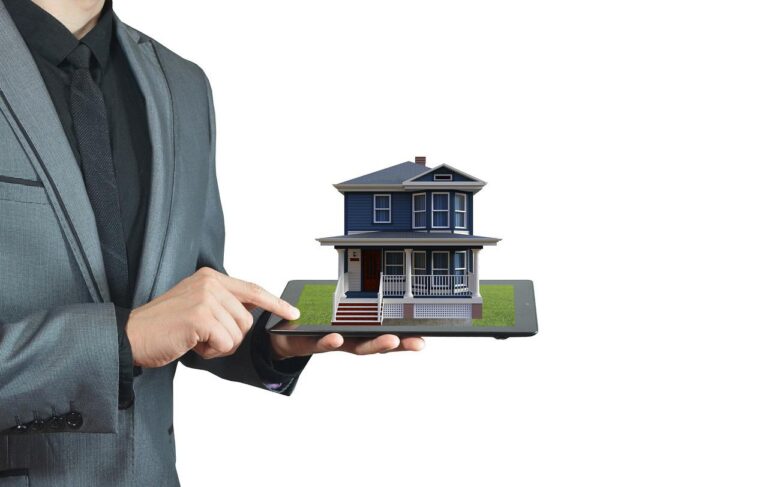 Are you planning to sell your home in Brentwood or looking to buy one? Then you need the help of the best Brentwood real estate agents. And we at Single Tree – St. Louis, MO, are proud to say that we have the most experienced and skilled agents in the area.
We know that selling or buying a property can be stressful and time-consuming. But with our team of experts by your side, the process becomes more accessible, faster, and more efficient. Our Brentwood real estate agents will guide you through the entire process, from assessing your property to finding the right buyer or the perfect home.
Why Hire Real Estate Agents To Help You Buy or Sell Your Home in  Brentwood?
Hiring a real estate agent is a good idea if you're looking to buy or sell a home in Brentwood. Here are a few reasons why:
Knowledge of the local market: Real estate agents have extensive knowledge of the local market in Brentwood. They know the neighborhoods, schools, and amenities and can help you find a home that meets your needs and budge
Professional negotiation skills: Negotiating a real estate deal can be complicated, and having an experienced agent on your side can be invaluable. They can negotiate to get your home's best price and terms.
Access to a vast network: Real estate agents have an extensive network of contacts, including other agents, home inspectors, lenders, and contractors. They can connect you with these professionals to help with every aspect of your transaction.
Legal knowledge: Real estate agents have a good understanding of the legal aspects of buying or selling a home, including contracts, disclosures, and regulations. They can help ensure that all legal requirements are met during the transaction.
Time-saving: Buying or selling a home can be a time-consuming process. Real estate agents can help you save time by handling much of the legwork involved in the transaction, such as arranging showings and marketing your home.
Hiring a real estate agent can make the home buying or selling process easier and less stressful. If you want to buy or sell a home in Brentwood, consider hiring an experienced and knowledgeable real estate agent.
Why Choose Us?
At Single Tree, we pride ourselves on our knowledge of the Brentwood market. Our real estate agents keep a close eye on the real estate trends in the area to provide our clients with the best advice and guidance possible. We deeply understand the local market and can help you navigate it successfully.
Our agents are skilled negotiators who work tirelessly to get you the best possible deal. We understand the importance of getting the right price for your home, and we work diligently to ensure that you get the best value for your property.
If you want to buy a property in Brentwood, our agents will work closely with you to understand your needs, preferences, and budget. We know the importance of finding the right home and will help you find the one that meets all your requirements.
At Single Tree, we believe that honesty, integrity, and transparency are the foundations of a successful business relationship. We work with these principles in mind and are committed to providing our clients with the best possible service.
Looking For The Best Brentwood Real Estate Agents?
Look no further than Single Tree – St. Louis, MO. We have the experience, knowledge, and dedication to helping you sell your home or find the perfect one. Contact us today at (314) 347-5988, and let us help you achieve your real estate goals.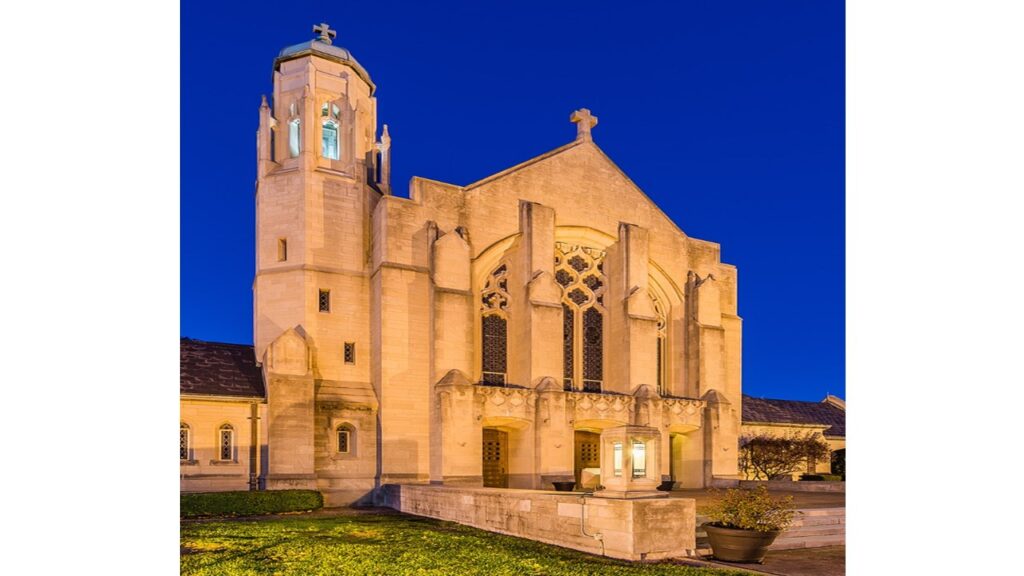 History of Brentwood
Brentwood is a suburb of St. Louis, Missouri, located in St. Louis County. The area was first settled in the early 1800s, with the first land grant given to John B. Brown in 1804. Brown sold his land to Thomas Madden, who built a house in 1816. The house still stands today and is now the Brentwood Community Center.
In the 1800s, Brentwood was primarily a farming community. However, the railroad's arrival in the late 1800s brought new opportunities for growth and development. The first train station in Brentwood was built in 1870, and the area quickly became a popular spot for commuters traveling to and from St. Louis.
By the turn of the 20th century, Brentwood had grown significantly, with a population of around 300. In 1919, the city was officially incorporated, and by the 1920s, it had become a thriving community with several schools, churches, and businesses.
Throughout the mid-1900s, Brentwood continued to grow and develop, with new housing developments and shopping centers being built. The area became known for its excellent schools and is a popular place for families.
Today, Brentwood is a vibrant community with over 8,000 people. It has a strong sense of community and is known for its excellent schools, parks, and shopping centers. Despite its growth and development, Brentwood has managed to maintain its small-town charm and friendly atmosphere, making it a great place to live for people of all ages.
Things To Do In Brentwood
We've got you covered if you're looking for things to do in Brentwood, Colorado. Whether hiking, biking, skiing, or snowboarding gets your heart pumping, this list has everything you need to make the most out of your time in town.
The Brentwood Ice Skating Rink
The Brentwood Ice Skating Rink is a winter wonderland. It's open year-round and provides fun for all ages, from toddlers to adults. If you are looking for something to do in Brentwood that will get the whole family up on their feet, this is the place to go!
The Cripple Creek Golf Club
The Cripple Creek Golf Club is an 18-hole course open to the public. The clubhouse has a restaurant, bar, pro shop, and driving range with grass tees for beginners or those looking to warm up before their round. There are also putting greens and chipping greens available for practice purposes.
Cripple Creek Mining District
The Cripple Creek Mining District is a historic Teller County, Colorado district. It was listed on the National Register of Historic Places in 1970. The district includes mining camps and towns once active during Colorado's gold rush days. It extends from Victor southward along Cripple Creek, from about 1 mile (1.6 km) west of Nuggett to about 4 miles (6 km) north of Florence; it also includes the area around Independence Pass and extends eastward into Park County.
Pikes Peak
If you're looking for adventure, Pikes Peak is the place to go. It's one of Colorado's most popular attractions and has incredible views. If you want to hike up the mountain by yourself, several different paths will take you up to 14,114 feet above sea level. If that sounds like too much work (or if you're afraid of heights), some chairlifts will take visitors up so they can enjoy their time at the top without worrying about hiking or climbing!
Howelsen Hill Recreation Area
Howelsen Hill Recreation Area is popular for sledding, snowboarding, and skiing. The hill was once used for bobsledding, but now it's more commonly used for downhill skiing. It's the oldest ski area in Colorado and still has its original features intact–including the Howelsen Ski Jump (a historic landmark still used).
The Howelsen Recreation Area offers plenty of opportunities to take advantage of its natural beauty: you can go ice skating on its pond or try cross-country skiing on its trails!
Bandimere Speedway Drag Racing Track
Bandimere Speedway Drag Racing Track is a great place to visit if you love cars and speed. The track has been around since the 1950s, with a long history of hosting races and events. People who go here can see some of the most famous drivers in action and get behind the wheel themselves!
This is also good for families or groups that want something fun they can all do together–drag racing is something anyone can enjoy regardless of age or gender. If someone in your group isn't interested in driving their car but still wants to watch, others race around a track at high speeds? They can hop on one of their hay bales (which are free) and watch from there!
Places To Eat In Brentwood MO
Brentwood, MO, has various dining options, ranging from fast food chains to upscale restaurants. Here are some of the best places to eat in Brentwood:
Sugarfire Smoke House – This local barbecue joint offers delicious smoked meats, sides, and desserts. Try the brisket, pulled pork, or smoked turkey, and don't forget to sample the homemade pies.
Fitz's Root Beer – This restaurant and bottling company offers classic American fare, including burgers, sandwiches, and salads. Wash down your meal with one of their famous root beer floats.
The Shack – This cozy restaurant offers a variety of comfort food dishes, including mac and cheese, fried chicken, and burgers. They also have a great selection of local beers and cocktails.
The Post Sports Bar & Grill – This sports bar is famous for watching the game and enjoying classic pub fare. They offer a variety of wings, sandwiches, pizzas, and a great beer selection.
Half & Half – This breakfast and brunch spot is known for its delicious pancakes, waffles, and egg dishes. Try the lemon ricotta pancakes or the breakfast burrito.
Basso – This upscale Italian restaurant offers a variety of pasta dishes, pizzas, and entrees. They also have a great selection of wine and cocktails.
Brentwood has various dining options to suit every taste and budget. Whether you're in the mood for barbecue, pizza, or breakfast food, you will find something delicious in Brentwood.