Creve Coeur Estate Agents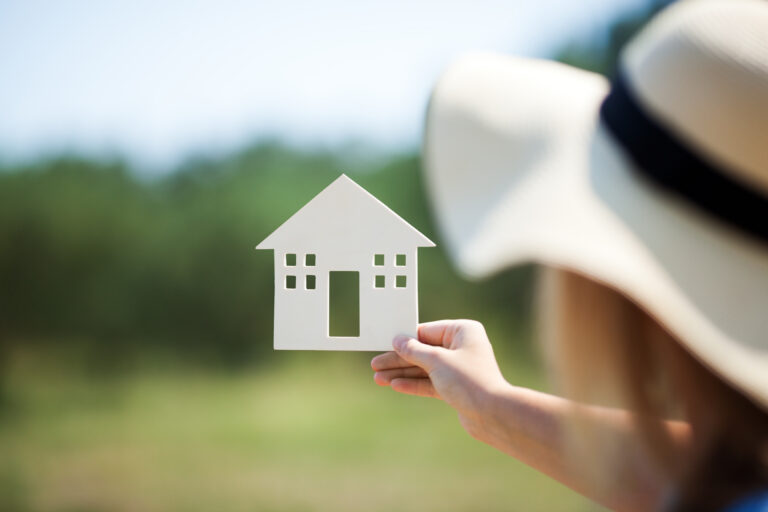 The Most Experienced Creve Coeur Real Estate Agents
Buying or selling a home is a process that most people go through only a handful of times. It can be confusing, frustrating, and overwhelming, especially for those who have never purchased a home.
Fortunately, there are real estate agents like Single Tree Team – eXp Realty – St Louis with years of experience to help make the task simpler.
Experience alone is insufficient in residential real estate. Therefore, our agents rely on their training, education, and access to the latest technology to connect you to your dream home.
We are all incredibly professional, friendly, and highly experienced Creve Coeur real estate agents. From start to finish, we will ensure that finding or selling your dream home is as simple and hassle-free as possible!
How Important Is It To Hire Top Real Estate Agents In Clayton
?
Hiring top real estate agents in Clayton is crucial when buying or selling a property. Real estate transactions are complex, and having an experienced and knowledgeable agent on your side can make a significant difference in the success of your transaction.
Here are some reasons why it's essential to work with real estate agents in Clayton:
Market knowledge: Top real estate agents in Clayton have extensive knowledge of the local real estate market, including pricing trends, inventory levels, and neighborhood dynamics. This allows them to help buyers find the suitable properties and help sellers price them correctly for a successful sale.
Negotiation skills: A top real estate agent knows how to negotiate the best deal for their clients. An experienced agent can help you get the best possible price and terms, whether you're a buyer or a seller.
Connections: Top agents have a network of industry professionals, including lenders, appraisers, inspectors, and contractors, that they can leverage to help their clients with every aspect of the transaction.
Legal expertise: Real estate transactions involve complex legal contracts and regulations. A top agent thoroughly understands these documents and can help clients navigate them to avoid potential legal issues.
Time-saving: Buying or selling a property can be time-consuming, especially for unfamiliar people. A top agent can handle many details, saving clients time and reducing stress.
In short, hiring a top real estate agent in Clayton can make a significant difference in the success of your real estate transaction. They can provide you with the expertise, support, and resources you need to achieve your goals and make your experience as smooth and stress-free as possible.
Starting your home search or selling an existing one? Contact us today at (314) 347-5988!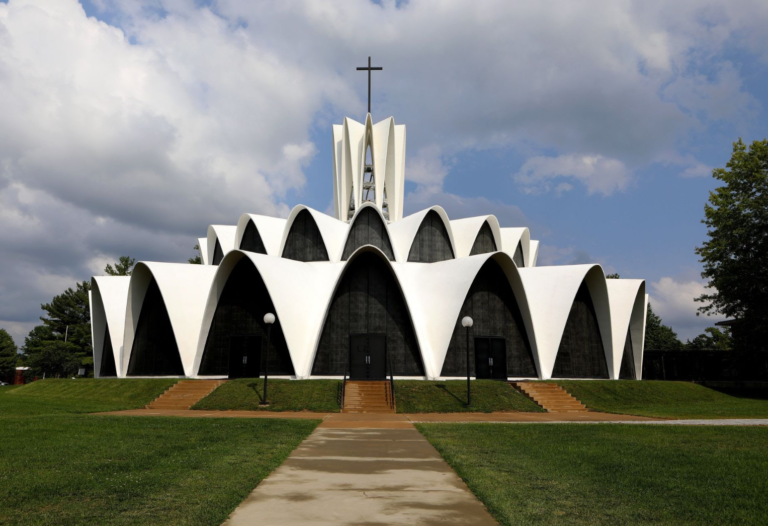 History of Creve Coeur MO
Creve Coeur, which means "broken heart" in French, is a suburb located west of St. Louis County, Missouri. The area was initially inhabited by the Osage Nation and later by the Mississippian culture. The first European settlers arrived in the area in the late 1700s.
The village of Creve Coeur was officially incorporated in 1949 and has experienced significant growth and development. The city is home to several large corporations, including Monsanto, a major biotech company, and the regional offices of many other businesses.
In addition to its thriving business community, Creve Coeur is known for its excellent schools and high quality of life. The city has several public parks and recreational facilities, including Millennium Park, a popular destination for families and outdoor enthusiasts. The park features a lake, walking trails, picnic areas, and playgrounds.
Creve Coeur also has several cultural attractions, including the Jewish Community Center and the St. Louis Artists' Guild. The city hosts various annual events and festivals, such as the Creve Coeur Days celebration and the farmers' market, which attracts visitors from all over the region.
Overall, Creve Coeur has a rich history and a vibrant present, making it a popular destination for those looking for a great place to live, work, and play in the St. Louis area.
Things To Do In Creve Coeur MO
Creve Coeur, Missouri, is a unique place. It has a lot to offer, and it's home to some of the best restaurants, shops, and activities. However, there are also some hidden gems that only locals know about. If you're planning on visiting Creve Coeur, here are some things that should be on your list:
Visit Baumower's
Baumhower's is a great place to spend time with family and friends. They have a variety of activities for all ages, including an indoor play area for kids, games in the bar/restaurant area, or even just sitting down at one of their tables to enjoy food from their menu.
Visit the Zoo
A zoo is a great place to take the family, especially if you have young children. There are so many places where you can get close to the animals and learn about them and their habitats. You can see how different species live in their natural environment and learn about their unique characteristics.
Zoos offer educational programs for children that teach them about animals, such as how they interact with each other or where they live in the wild. They also allow visitors to participate in interactive activities such as feeding time or petting zoos!
Visit the Missouri History Museum
The Missouri History Museum is one of the best museums in St. Louis, and it's located right here in Creve Coeur! The museum was founded as the State Historical Society of Missouri in 1866, but it wasn't until 1964 that they built their current home on Lindell Boulevard.
The museum boasts collections covering everything from archaeology to zoology; you can learn about everything from ancient civilizations to modern science while there. You'll also find exhibits on Missouri architecture, Native American culture and history (including an extensive collection of artifacts), whaling ships, and underwater exploration equipment–just to name a few things!
Explore Vintage Shopping
Vintage shopping is a great way to find unique items that can be used as decor or as gifts. The best thing about vintage shopping is that you can find something for everyone! From clothes to home goods, something will always catch your eye. When looking for these types of items, look for pieces with character and history behind them. You might even find an antique gem hidden away in an old trunk!
The best place for vintage shopping in Creve Coeur is at the shops along Olive Street, where you can explore endless racks full of clothing options ranging from casual jeans and t-shirts to gowns fit for royalty!
Spend a Day at Six Flags St. Louis
If you're looking for a place to spend a day, Six Flags St. Louis is a perfect choice. This amusement park has everything from rides and games to food and drinks. You can also enjoy live shows at Six Flags Hurricane Harbor Water Park, which is located next door to the main park.
Visit the Samuel F. B. Morse Historic Site
Samuel Finley Breese Morse was a painter and inventor. He invented the telegraph, which allowed people to send messages through wires. Morse was born in Charlestown, Mass., on April 27, 1791. He was an artist who painted portraits of many famous people of his time, including George Washington and Andrew Jackson.
Stroll through Creve Coeur Park
Creve Coeur Park is a great place to take the kids, as it has a playground and picnic areas. The park also features a pond where you can feed the ducks and geese (or just sit and watch them). If you're looking for more than just a quick walk in the park, Creve Coeur Lake Memorial Park is open year-round, so visit anytime!
Take a ride on their carousel (open only in summer)
Located in Creve Coeur Park and open from Memorial Day to Labor Day, this free-to-ride carousel is perfect for kids and adults!
Delicious Places To Eat In Creve Coeur, Missouri
Creve Coeur, Missouri, has various restaurants offering delicious food and a welcoming atmosphere. Here are some of the top places to eat in Creve Coeur:
Cooper's Hawk Winery & Restaurant: Cooper's Hawk is a popular spot for wine lovers and foodies. The restaurant offers a range of flavorful dishes and an extensive wine list.
Twisted Tree Steakhouse: Twisted Tree Steakhouse is a locally-owned restaurant that offers high-quality steaks, seafood, and other American dishes. The restaurant also has an extensive wine list.
Crushed Red: Crushed Red is a fast-casual restaurant specializing in healthy salads and artisanal pizzas. The restaurant offers a variety of fresh and flavorful ingredients.
The Wolf Cafe: The Wolf Cafe is a family-owned restaurant that offers a variety of Mediterranean and Middle Eastern dishes. The restaurant is known for its delicious shawarma, hummus, and falafel.
Prasino: Prasino is a restaurant that offers fresh, farm-to-table dishes made with locally-sourced ingredients. The restaurant offers a variety of vegetarian, vegan, and gluten-free options.
Tavolo V: Tavolo V is a locally-owned Italian restaurant that offers a variety of pasta dishes, seafood, and classic Italian entrees. The restaurant also has an extensive wine list.
Kimcheese: Kimcheese is a Korean-Mexican fusion restaurant that offers a unique and delicious dining experience. The restaurant's menu includes kimchi fried rice, bulgogi tacos, and Korean-style wings.