Experience at Sunset Hills, St. Louis, Missouri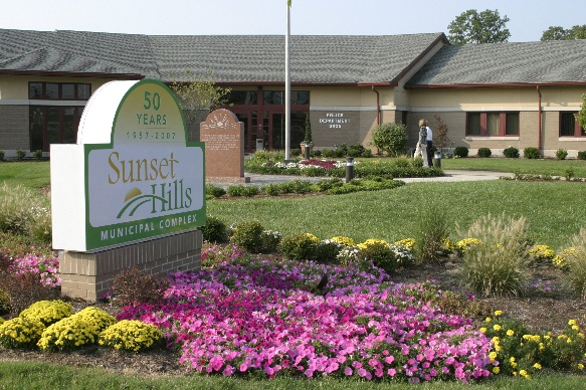 Nestled in the picturesque city of St. Louis, Missouri, Sunset Hills is a charming community that offers visitors a serene escape surrounded by natural beauty and a range of attractions. With its rolling hills, tranquil parks, and a variety of recreational activities, Sunset Hills is an ideal destination for nature enthusiasts, outdoor adventurers, and those seeking a peaceful retreat. Let's explore the top places to visit, attractions, and things to do in Sunset Hills and discover why it's worth a visit.
What makes Sunset Hills an ideal destination?
Laumeier Sculpture Park
Nature lovers will find solace in the breathtaking beauty of Laumeier Sculpture Park, located in Sunset Hills. This outdoor museum spans over 105 acres and features over 60 stunning contemporary sculptures set amidst rolling hills and wooded areas. Take a leisurely walk through the park's trails, admire the captivating artworks, and immerse yourself in the harmonious blend of nature and art. Laumeier Sculpture Park offers a unique and tranquil experience that sparks creativity and ignites the imagination.
Suson Park
For a peaceful retreat amidst nature, visit the nearby Suson Park. Spanning over 200 acres, this expansive park offers a range of outdoor activities and natural landscapes to explore. Take a leisurely stroll around the picturesque lake, have a picnic in the shaded groves, or enjoy a game of disc golf. Suson Park also features a working animal farm, where visitors can interact with farm animals and learn about agricultural practices. It's an ideal destination for families and nature enthusiasts of all ages.
Grant's Farm
Sunset Hills is also home to the majestic Grant's Farm, a historic landmark and popular tourist spot. This 281-acre property was once owned by Ulysses S. Grant, the 18th President of the United States. Today, it serves as a family-friendly attraction that offers tram rides through the property, opportunities to view and interact with exotic animals, and a chance to learn about the history of the estate. Grant's Farm provides a unique combination of history, nature, and entertainment, making it a must-visit destination in Sunset Hills.
South County Center
If you're a fan of shopping and dining, head to the nearby South County Center. This bustling shopping mall features a wide selection of retail stores, boutiques, and dining options. Explore the shops, discover the latest fashion trends, or enjoy a delicious meal in one of the many restaurants. South County Center provides a convenient and vibrant shopping experience that caters to all tastes and preferences.
Missouri Civil War Museum
For a taste of St. Louis' history, visit the nearby Missouri Civil War Museum. This comprehensive museum offers a wealth of information and exhibits about the Civil War and its impact on the region. Explore artifacts, photographs, and interactive displays that depict the struggles and triumphs of this pivotal period in American history. The museum also hosts educational programs and events, providing a fascinating and immersive experience for history enthusiasts.
Conclusion
Experience a serene retreat with a wide range of attractions and activities to enjoy at Sunset Hills, St. Louis. From exploring the captivating sculptures at Laumeier Sculpture Park to immersing yourself in nature at Suson Park, or experiencing history at Grant's Farm and the Missouri Civil War Museum, this charming community provides a diverse array of experiences. Plan your visit to Sunset Hills and discover the tranquility and captivating attractions that await you in St. Louis.