Exploring Kirkwood: A Gem in St. Louis, Missouri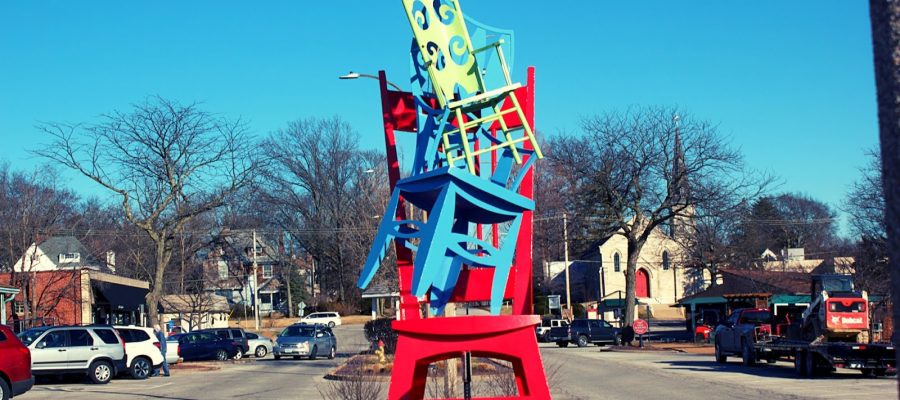 Located in the heart of St. Louis, Missouri, Kirkwood is a vibrant and charming city that offers visitors a delightful blend of history, culture, and natural beauty. With its picturesque streets, lively downtown area, and a plethora of attractions, Kirkwood has something to offer to everyone. Whether you're a history enthusiast, a nature lover, or a shopaholic, this delightful city has plenty of places to visit, attractions to explore, and things to do. Let's dive into the wonders of Kirkwood and discover why it's worth a visit.
Iconic Landmarks
Kirkwood Train Station
One of the most iconic landmarks in Kirkwood is the historic Kirkwood Train Station. Built in 1893, this beautifully restored train station is a testament to the city's rich railroad heritage. Today, it serves as a museum and a transportation hub, with several Amtrak trains passing through. Explore the exhibits inside the station to learn about the significance of railroads in Kirkwood's history and marvel at the stunning architecture of this historic landmark.
Kirkwood Park
For nature enthusiasts, Kirkwood Park is a must-visit destination. Spanning over 92 acres, this expansive park offers a serene and picturesque setting with lush green spaces, walking trails, and picnic areas. Take a stroll along the park's scenic trails, enjoy a peaceful picnic with family and friends, or engage in recreational activities such as tennis, baseball, and soccer. Kirkwood Park also hosts various community events and concerts throughout the year, providing entertainment for visitors of all ages.
Downtown Kirkwood
If you're looking for some retail therapy, downtown Kirkwood won't disappoint. This vibrant district is home to an array of unique boutiques, specialty shops, and antique stores. Browse through the charming streets lined with quaint shops, and you'll find a treasure trove of clothing, home décor, jewelry, and much more. After a shopping spree, satisfy your taste buds at one of the many excellent restaurants and cafes scattered throughout downtown Kirkwood.
Magic House, St. Louis Children's Museum
For history buffs, the Magic House, St. Louis Children's Museum, is a must-see attraction. Located in Kirkwood, this interactive museum offers hands-on exhibits and activities that educate and entertain visitors of all ages. Children can engage in imaginative play, explore a miniature town, and learn about science, technology, and art through interactive exhibits. The Magic House is a great place for families to spend quality time together while fostering a love for learning.
Frank Lloyd Wright House
Another notable attraction in Kirkwood is the Frank Lloyd Wright House in Ebsworth Park. This architectural gem is one of only two Frank Lloyd Wright-designed homes in the St. Louis area. Take a guided tour to admire the unique design elements and learn about the history and significance of this remarkable house. The surrounding Ebsworth Park also provides a tranquil setting for a leisurely stroll or a picnic.
Conclusion
Kirkwood, St. Louis, Missouri, offers a delightful blend of history, culture, and natural beauty. With its historic landmarks, picturesque parks, charming downtown area, and a variety of attractions, this city has something to offer to every visitor. From exploring the rich railroad history at the Kirkwood Train Station to indulging in retail therapy in downtown Kirkwood, or immersing yourself in interactive exhibits at the Magic House, Kirkwood promises an unforgettable experience. So, plan your visit to Kirkwood and uncover the wonders of this hidden gem in St. Louis.