Saint Louis Art Museum: A World-Class Art Destination in the Heart of St. Louis, Missouri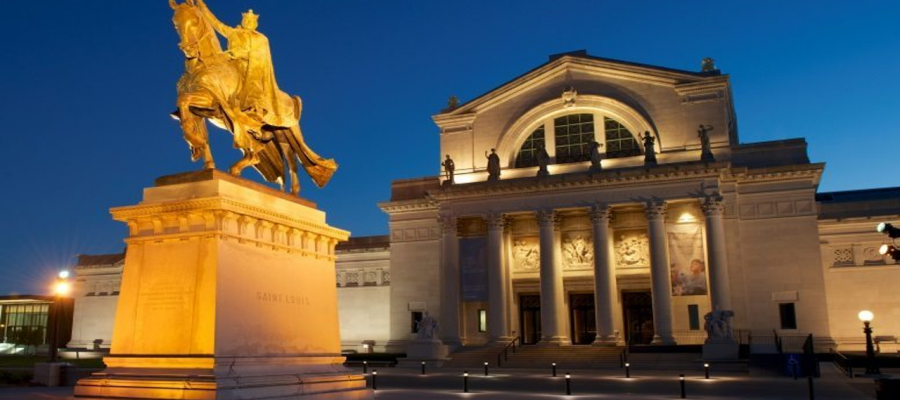 The Saint Louis Art Museum (SLAM) is a remarkable cultural institution within the picturesque Forest Park in St. Louis, Missouri. Established in 1879, SLAM has evolved into one of the principal art museums in the United States, boasting an extensive and diverse collection of artwork spanning various genres, periods, and cultures. With free admission, the museum offers visitors an unparalleled opportunity to explore the world of art, from ancient artifacts to contemporary masterpieces. 
This article will delve into the unique features and experiences that make the Saint Louis Art Museum a must-visit destination for art enthusiasts and casual visitors.
A Diverse Collection of Art
With over 34,000 works of art in its collection, the Saint Louis Art Museum offers a comprehensive visual journey through the history of human creativity. The museum's collection is organized into various curatorial departments, including:
Ancient Art: Discover treasures from ancient Egypt, Greece, and Rome, including mummies, exquisite pottery, and marble sculptures.

European Art: Explore the masterpieces of European painters and sculptors from the Renaissance to the 19th century, including works by renowned artists such as Rembrandt, Van Gogh, and Monet.

American Art: Immerse yourself in the diverse artistic expressions of America, from colonial portraits to contemporary abstraction.

Modern and Contemporary Art: Experience the cutting-edge works of modern and contemporary artists, such as Jackson Pollock, Andy Warhol, and Gerhard Richter.

Decorative Arts and Design: Marvel at the beauty and craftsmanship of decorative objects, textiles, and furniture from various periods and cultures.

Arts of Africa, Oceania, and the Americas: Explore the rich artistic traditions of these diverse regions, including masks, sculptures, and textiles.
Special Exhibitions and Events
In addition to its permanent collection, the Saint Louis Art Museum hosts special exhibitions that showcase the works of renowned artists or focus on specific themes and periods. These temporary exhibits allow visitors to experience new and exciting art that complements the museum's permanent collection. SLAM also hosts various events throughout the year, such as artist talks, workshops, and film screenings, providing unique opportunities for visitors to engage with the world of art on a deeper level.
Educational Programs and Resources
The Saint Louis Art Museum is committed to fostering an appreciation and understanding of art through various educational programs and resources. The museum offers guided tours, lectures, workshops, and interactive activities for visitors of all ages. The Family Sundays program, for example, provides a fun and engaging way for families to explore the museum's collection through hands-on activities and themed tours.
Conclusion
The Saint Louis Art Museum is a world-class art destination offering a unique and enriching experience for all ages and interests. With its diverse art collection, special exhibitions, and educational programs, SLAM provides an unparalleled opportunity to delve into the fascinating world of human creativity. Whether you're a seasoned art aficionado or simply looking for an inspiring and enjoyable day out, the Saint Louis Art Museum is a must-visit attraction in St. Louis, Missouri.