St Louis Real Estate Agents: Why Should You Hire One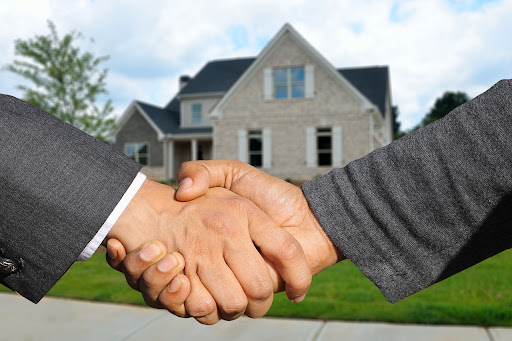 Are you thinking about buying or selling a house in St Louis? If so, it's important to consider the expertise and support that you could get from working with a qualified real estate agent. Not only can they offer helpful guidance throughout the home buying and selling process, but they also have access to resources like market data analysis, additional financing options, and connections within the local community that can provide buyers and sellers an edge when looking for their next property transaction. In this article, we'll explore why engaging with a St Louis Real Estate Agent is integral if you're looking for success in today's ever-changing market.
What Is a Real Estate Agent?
A real estate agent is more than just a salesperson; they are an expert in the field of real estate, possessing the knowledge and skills to make a successful transaction. They act as an intermediary between a seller and buyer, helping coordinate inspections and arranging for documents to be signed. Real estate agents make sure all parties understand the terms of any deal and provide guidance when needed throughout the process. 
Of course, aside from these essential duties, a real estate agent must also possess excellent communication skills to build relationships with buyers and sellers alike to ensure transactions go smoothly. In short, having a real estate agent involved in any property deal is well worth the expense; their expertise ensures transactions are successful long-term investments!
Why Should You Hire The Best St Louis Real Estate Agents?
As St. Louis, MO has become a beautiful, developing city, it is no wonder the real estate market is so competitive. With the rising demands of city living, you want to make sure you are represented by an agent who knows the ins and outs of this burgeoning metropolis. That is why you should hire one of the best St. Louis real estate agents to help find your ideal home. Hiring one of the top-tier agents in the area gives you access to exclusive listings, as well as an understanding of contract negotiations and strategic marketing plans tailored for success. 
Plus, with a licensed and experienced Real Estate Professional on your side, you can rest assured that all your paperwork will be in order and all rules will be followed when it comes to finding your dream property. It may turn out to be one of the wisest investments you've ever made!
How St Louis Real Estate Agents Work With Buyers
St Louis real estate agents understand the importance of their roles in the purchase process and work diligently to ensure buyers are well-informed. They maintain a thorough understanding of local market trends so they can advise buyers on when and how to best assess their options, as well as how to make informed decisions on investment potential. 
Agents are also passionate about educating clients on uncommon mortgage options and legal regulations that may apply in certain cases, helping them select the property that meets both their current needs and long-term financial goals. With a wealth of expertise and up-to-date knowledge at their disposal, St Louis real estate agents are key players in any buyer's search for the perfect home.
St Louis Real Estate Agents: Tips For Selling Your House
When it comes to selling your house, having the right real estate agent can make all the difference. St Louis real estate agents that have the experience and knowledge to successfully navigate all aspects of the process including marketing, negotiations, and dealing with local regulations, can provide invaluable assistance to any home seller. 
To get the most out of your real estate agent, factor in their feedback when refreshing or staging your home for viewing, be sure to understand what fees are associated with sales so you're not hit with unexpected charges down the road, and always stay informed about local market conditions so you don't find yourself underselling a valuable asset. By treating the process with respect and keeping communication consistent throughout, selecting a local St Louis realtor could be one of the best decisions you make.
St Louis Real Estate Agents: Tips For Buying a House
The process of buying a house can be daunting, especially if you don't have the help of one of St Louis's finest real estate agents. It's important to know your options and what to look for from a good agent before entering the market. First, you should always feel comfortable asking questions that might otherwise seem silly. A great realtor should be able to answer any query without making you feel embarrassed or rushed. 
Second, make sure the agent is familiar with the local market – after all, what works in other cities may not apply to St Louis prices! Lastly, don't be afraid to follow your gut – if something doesn't feel right about an agent you're considering, it might be best to shop around and find someone else who will better suit your needs. With the right real estate agent by your side, finding the perfect home can be made much simpler!
Things To Look For in Hiring Top-Rated St. Louis Real Estate Agents
When looking for the top-rated real estate agents in St. Louis, you'll want to make sure that whoever you hire will provide the highest quality of service and best results. Start by asking your friends or family if they have referrals as word of mouth is often the best way to find trustworthy agents. With online reviews, you can easily research whether they hold a good standing within the community, how well they've grown their client base, and if they possess any specializations that are pertinent to your needs. 
Experience matters when it comes to selecting a real estate agent; check their past work profile and procedures ensuring that they are up to date with industry services and meaningful connections in their area. Most importantly, look for someone whom you can trust and can rely on during this process. A professional yet friendly personality makes a vast difference when there's agreement negotiation on the line or when questions arise throughout your adventure!
Tips for Finding the Right St. Louis Real Estate Agents
The search for the right St. Louis real estate agent is certainly no easy task. But with a little research and common sense, you can be sure you've found a qualified professional to help guide you through your buying or selling journey. Start by researching local agents online and reading online reviews about them. You should also ask for references from past clients so that you can get an honest assessment of their service performance. Then call or email them and make sure their energy level and enthusiasm for helping you are high! Lastly, it's important to pick an agent that offers total transparency about fees and commission rates so that there are no surprises further down the line – the best way to protect your wallet and peace of mind!
How To Avoid A Mistake When Hiring A Real Estate Agent
When hiring a real estate agent, it's important to take your time and do your due diligence. Before signing an agreement with any real estate agent, ask about their experience in the industry, the properties they have recently sold, the other services they offer, and more. Find out how many deals the person you are hiring has been involved in before committing. Furthermore, make sure there is a clear line of communication between you and the agent; you need to be able to stay in touch throughout the home sale process or purchase. 
Don't forget that every real estate situation can be unique, so don't generalize or rush into anything without being informed. Doing these things will help set you up for a successful property purchase or sale journey that doesn't involve hiccups and missteps down the road.
Why Choose Single Tree Team Realty – St. Louis Real Estate Agents
Choosing Single Tree Team Realty to help manage your real estate needs is a wise choice. Our team of experienced, knowledgeable agents will work hard to make sure your buying or selling experience is both fast and stress-free. We understand that buying and selling a home involves many decisions, so our specialists keep up-to-date on industry trends and practices to provide you with the latest information to ensure an informed—and beneficial—transaction. 
Plus, our goal isn't just to get the best deal for you. We take pride in ensuring a lasting positive relationship with all of our clients as well. So choose Single Tree Team Realty and put yourself in good hands—after all, some of life's biggest decisions don't come easy, so why not trust them with those who know the market best?
Conclusion
As you have read, there are many compelling reasons to use the services of a professional real estate agent when buying or selling your home in St. Louis. These St. Louis agents bring a wealth of knowledge and experience to the table that can save you time, money, and stress. If you're ready to take advantage of all that a qualified real estate agent has to offer, we'd love to hear from you. Contact us today to get started on making your homeownership dreams come true!