Upper Woodlawn Delight: Experience the Best of Neighborhood Living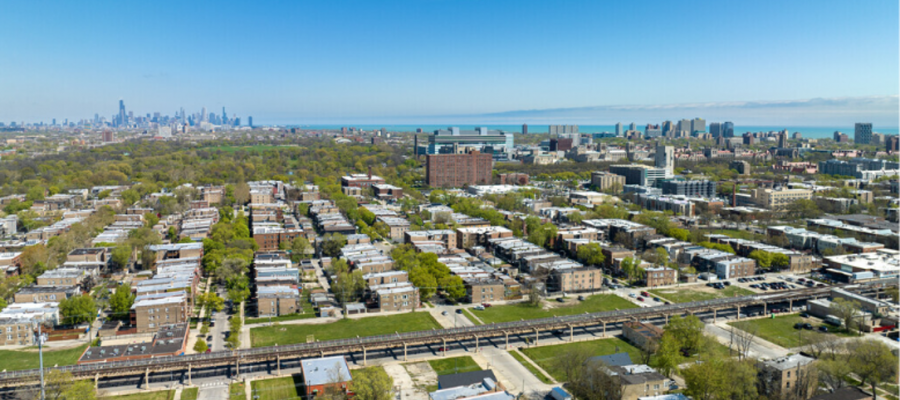 The Upper Woodlawn neighborhood in St. Louis, Missouri, offers a delightful and energetic community for both residents and visitors. Upper Woodlawn has emerged as a highly desirable location for individuals seeking a harmonious blend of metropolitan convenience and the cozy appeal of a small town, boasting picturesque streets adorned with trees, well-preserved historic residences, and close proximity to urban facilities.
Rich History
The Upper Woodlawn neighborhood boasts a rich history that dates back to the late 19th century. Developed during the height of St. Louis' industrial boom, the area was home to workers employed by nearby factories and railroads. Many of the homes in Upper Woodlawn were built during this time and still retain their historic charm, featuring intricate architectural details and well-preserved facades. Walking through the neighborhood is like stepping back in time, as the beautifully preserved homes serve as a reminder of the area's storied past.
Architectural Gem
One of the highlights of Upper Woodlawn is its stunning architecture. The neighborhood is home to a mix of architectural styles, including Victorian, Queen Anne, and Colonial Revival. The houses in Upper Woodlawn showcase intricate detailing, from ornate woodwork and stained glass windows to elegant porches and turrets. Strolling along the picturesque streets, visitors can admire the craftsmanship of these architectural gems. The neighborhood's commitment to preserving its historic character has earned it recognition as a designated historic district, ensuring that the unique charm of Upper Woodlawn will be enjoyed for generations to come.
Community Spirit
Upper Woodlawn is known for its strong sense of community and neighborly spirit. Residents take pride in their neighborhood and actively participate in community events and initiatives. The neighborhood association organizes regular gatherings, such as block parties and holiday celebrations, fostering a warm and welcoming atmosphere. The residents also engage in various volunteer activities, maintaining community gardens and organizing fundraisers for local causes. This sense of community creates a close-knit environment where neighbors support one another and work together to enhance the quality of life in Upper Woodlawn.
Parks and Recreation
Nature enthusiasts will appreciate the abundance of green spaces in and around Upper Woodlawn. Just a short distance away, residents can explore the expansive Forest Park, one of the largest urban parks in the United States. Forest Park offers a wide range of recreational activities, including walking trails, biking paths, golf courses, and boating on its serene lakes. Additionally, Upper Woodlawn itself features several smaller parks and playgrounds, providing ample opportunities for outdoor activities and family-friendly fun.
Convenient Location
Situated in close proximity to downtown St. Louis, Upper Woodlawn offers the perfect balance between tranquility and convenience. Residents enjoy easy access to a plethora of amenities, including shopping centers, restaurants, museums, and entertainment venues. The neighborhood's central location also provides quick access to major highways, making commuting a breeze for those who work in the city or surrounding areas. Whether it's enjoying a night out in downtown St. Louis or retreating to the peacefulness of Upper Woodlawn, residents have the best of both worlds at their doorstep.
Conclusion
Upper Woodlawn in St. Louis, Missouri, captures the essence of a historic neighborhood while offering modern amenities and a strong sense of community. Its beautiful architecture, green spaces, and convenient location make it an appealing place to call home for those seeking a charming urban oasis with a rich history and a close-knit community.