Woodbine Heights: Unveiling the Charms of St. Louis, Missouri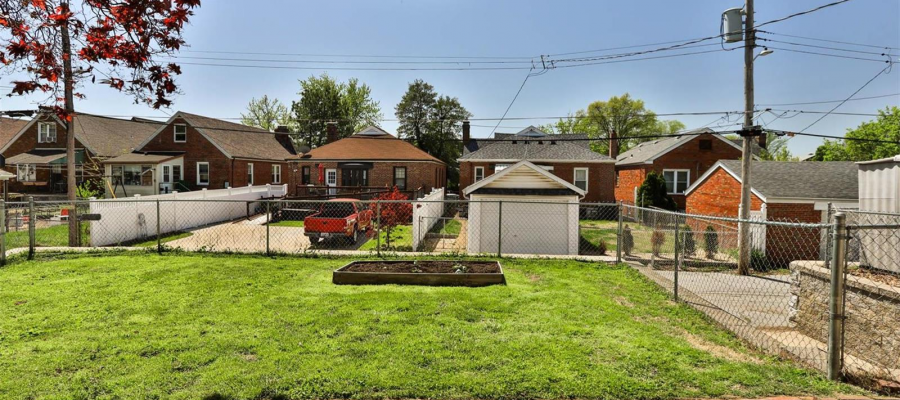 Nestled in the vibrant city of St. Louis, Woodhine Heights is a picturesque neighborhood that boasts a unique blend of history, natural beauty, and cultural attractions. With its tree-lined streets, well-preserved architecture, and an array of captivating landmarks, Woodhine Heights offers visitors a memorable experience. Whether you're an architecture enthusiast, nature lover, or history buff, this charming neighborhood has something to offer for everyone.
What makes Woodhine Heights amazing?
It features different architectural styles.
One of the standout features of Woodhine Heights is its remarkable architecture. The neighborhood is adorned with a variety of architectural styles, including Victorian, Tudor, and Colonial Revival. Take a leisurely stroll through the streets and admire the beautifully preserved homes with their intricate details and historical significance. Architecture enthusiasts will find delight in exploring the unique charm and character of Woodhine Heights' architecture.
It houses the beautiful Tower Grove Park.
Nature lovers will find solace in the stunning Tower Grove Park, located near Woodhine Heights. Tower Grove Park is a verdant oasis, spanning over 289 acres and featuring beautiful landscapes, vibrant flower gardens, and serene walking paths. Take a leisurely stroll through the park, relax under the shade of towering trees, or have a picnic amidst the picturesque surroundings. The park also hosts various events, concerts, and festivals throughout the year, providing entertainment and cultural experiences for visitors.
It has the oldest botanical garden in the US, Missouri Botanical Garden.
Another must-visit attraction in Woodhine Heights is the Missouri Botanical Garden, a true horticultural paradise. Known as one of the oldest botanical institutions in the United States, this expansive garden covers 79 acres and showcases a diverse collection of plants from around the world. Explore the stunning Japanese Garden, immerse yourself in the tropical ambiance of the Climatron, or wander through the serene Victorian Garden. The Missouri Botanical Garden offers a tranquil and educational experience for visitors of all ages.
Visitors can learn its history from Chatillon-DeMenil Mansion.
History buffs will appreciate a visit to the Chatillon-DeMenil Mansion, a historic house museum located in close proximity to Woodhine Heights. Built in 1848, this stately mansion showcases Greek Revival architecture and offers a glimpse into the life of the Chatillon-DeMenil family. Take a guided tour of the mansion and explore its beautifully furnished rooms, rich history, and intriguing stories. The mansion also hosts various cultural events, exhibits, and educational programs throughout the year.
It's a shopping and dining haven.
For a delightful shopping and dining experience, head to the South Grand Boulevard, which runs through Woodhine Heights. This bustling street is known for its eclectic mix of international cuisine, trendy cafes, and unique shops. Indulge in flavors from around the world, sample delectable street food, or browse through boutiques offering a wide range of products, from fashion to home décor. South Grand Boulevard is a vibrant hub where visitors can immerse themselves in the multicultural fabric of St. Louis.
Conclusion
Woodhine Heights definitely offers a captivating blend of history, natural beauty, and cultural attractions. From admiring the stunning architecture of the neighborhood to exploring the verdant oasis of Tower Grove Park and the Missouri Botanical Garden, or delving into the rich history of the Chatillon-DeMenil Mansion, Woodhine Heights provides a range of experiences to suit every visitor's interests. So, plan your visit to this enchanting neighborhood and uncover the charms of Woodhine Heights in St. Louis.