Briar Hill Farms: Discover A Charming Haven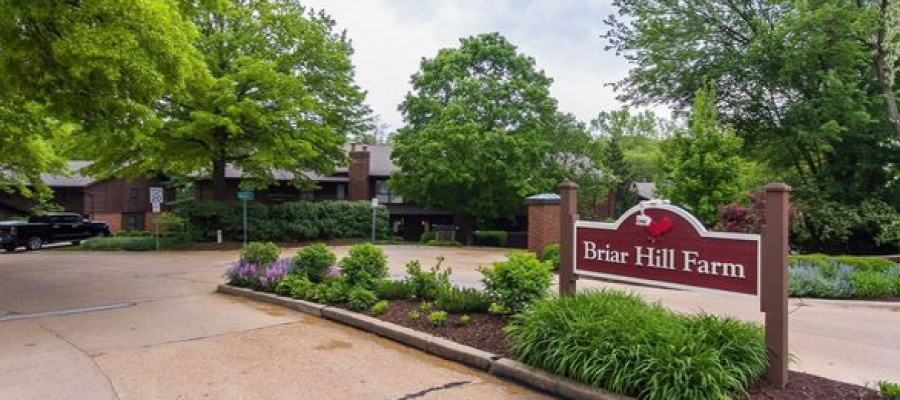 Located in St. Louis, Missouri, Briar Hill Farms is a picturesque neighborhood that offers visitors a unique blend of natural beauty, community spirit, and recreational opportunities. With its rolling hills, well-maintained equestrian facilities, and a range of exciting activities, Briar Hill Farms is an ideal destination for nature lovers and outdoor enthusiasts. Whether you're seeking horseback riding adventures, peaceful walks amidst scenic landscapes, or a close-knit community experience, this charming neighborhood has something to offer for everyone. Let's explore the top places to visit, attractions, and things to do in Briar Hill Farms and discover why it's worth a visit.
Top Attractions at Briar Hill Farms
Equestrian Facilities
One of the standout features of Briar Hill Farms is its equestrian facilities and the love for horses that permeates the community. Horse enthusiasts will find a haven at the Briar Hill Farms Equestrian Center, which offers riding lessons, boarding services, and a range of equestrian events. Explore the well-maintained stables, take a leisurely horseback ride through the scenic trails, or even participate in horse shows and competitions. Briar Hill Farms provides a unique opportunity to immerse yourself in the world of horses and equestrian activities.
Greensfelder County Park
For a peaceful retreat amidst nature, visit the nearby Greensfelder County Park. Spanning over 1,700 acres, this expansive park offers a plethora of outdoor activities and natural beauty to explore. Take a hike along the picturesque trails, go mountain biking, have a picnic by one of the tranquil lakes, or simply unwind in the serene surroundings. Greensfelder County Park provides a perfect escape from the city and allows visitors to connect with nature in a tranquil setting.
Lone Elk Park
Briar Hill Farms is also in close proximity to Lone Elk Park, a wildlife refuge that offers an up-close experience with various species of animals. Take a scenic drive through the park and spot elk, bison, deer, and other wildlife in their natural habitat. The park also features walking trails and picnic areas, allowing visitors to enjoy the beauty of the landscape while observing the local fauna. Lone Elk Park is a must-visit destination for nature lovers and wildlife enthusiasts.
Briar Hill Farms Community Center
A visit to Briar Hill Farms wouldn't be complete without experiencing the warm community atmosphere that defines the neighborhood. The Briar Hill Farms Community Center hosts various events and activities throughout the year, providing opportunities for residents and visitors to come together and forge lasting connections. From community barbecues to holiday celebrations, the community center fosters a sense of belonging and camaraderie.
Gateway Arch and St. Louis Zoo
If you're interested in exploring the broader attractions of St. Louis, Briar Hill Farms offers convenient access to popular destinations such as the Gateway Arch and the St. Louis Zoo. Take a short drive and immerse yourself in the vibrant culture, history, and entertainment that the city has to offer. From iconic landmarks to world-class museums and attractions, St. Louis provides a range of experiences that complement the peaceful ambiance of Briar Hill Farms.
Conclusion
Briar Hill Farms in St. Louis, Missouri offers a unique blend of natural beauty, equestrian activities, and a close-knit community spirit. It's a great place to visit with the whole family.