Discover the Tranquility at Twin Oaks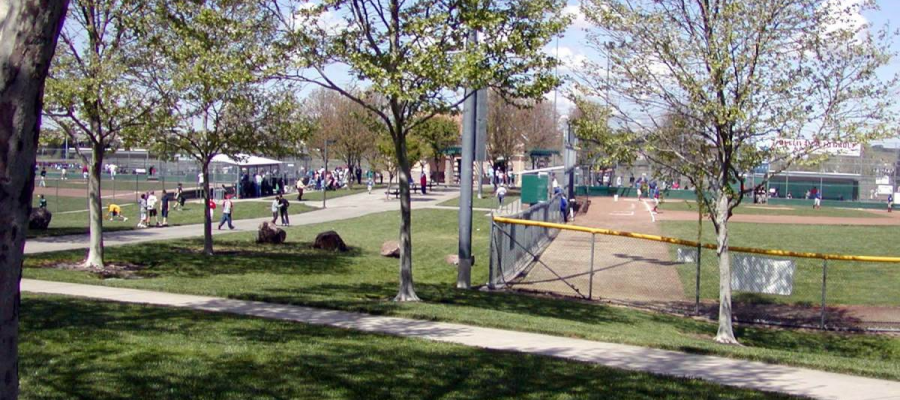 Located in the vibrant city of St. Louis, Missouri, Twin Oaks is a serene and inviting neighborhood that offers visitors a tranquil escape from the hustle and bustle of urban life. With its lush green spaces, friendly community atmosphere, and a variety of attractions, Twin Oaks is a hidden gem waiting to be explored. Whether you're seeking outdoor adventures, cultural experiences, or a peaceful getaway, this charming neighborhood has something to offer for everyone. Let's delve into the top places to visit, attractions, and things to do in Twin Oaks and discover why it's worth a visit.
Top Places to Visit
Castlewood State Park
Nature enthusiasts will be delighted by the natural beauty and recreational opportunities of Castlewood State Park, located near Twin Oaks. Spanning over 1,800 acres, this picturesque park is nestled along the banks of the Meramec River and offers a range of activities for outdoor enthusiasts. Take a hike along the scenic trails, go biking, have a picnic by the river, or indulge in water activities such as canoeing or fishing. Castlewood State Park provides a peaceful oasis where visitors can connect with nature and enjoy the serenity of the surroundings.
Laumeier Sculpture Park
For a unique cultural experience, visit the nearby Laumeier Sculpture Park. This outdoor museum showcases a stunning collection of contemporary sculptures set amidst rolling hills and wooded areas. Take a leisurely stroll through the park and admire the artworks created by renowned local and international artists. Laumeier Sculpture Park also hosts special exhibitions, educational programs, and community events, offering a blend of art and nature that is sure to captivate visitors.
Missouri Botanical Garden
Twin Oaks is also conveniently located near the Missouri Botanical Garden, one of the most renowned botanical institutions in the United States. Spanning over 79 acres, this stunning garden features a diverse collection of plants from around the world. Explore the Japanese Garden, stroll through the serene Victorian Garden, or immerse yourself in the tropical ambiance of the Climatron. The Missouri Botanical Garden offers a tranquil and educational experience, with its beautiful landscapes, informative exhibits, and engaging events.
Plaza Frontenac
If you're a fan of shopping and dining, head to the nearby Plaza Frontenac, an upscale shopping center that boasts a variety of high-end stores, boutiques, and gourmet restaurants. Indulge in a shopping spree, browse through designer brands, or savor delectable cuisine in a stylish setting. Plaza Frontenac provides a luxurious and sophisticated shopping experience that complements the serene ambiance of Twin Oaks.
Ulysses S. Grant National Historic Site
For those seeking a taste of St. Louis' history, a visit to the nearby Ulysses S. Grant National Historic Site is a must. Explore the historic buildings, including the former residence of Ulysses S. Grant, the 18th President of the United States. Learn about Grant's life and legacy through informative exhibits and guided tours. The site also features beautiful grounds and walking paths, providing a tranquil setting for reflection and exploration.
Conclusion
Indeed, Twin Oaks offers a peaceful retreat with a range of attractions and activities for visitors to enjoy. There's a place to enjoy for the whole family. So, plan your visit to Twin Oaks and discover the tranquility and captivating attractions that await you in St. Louis.