Discover the Wild Wonders of the STL Zoo: A St. Louis, Missouri Must-See Attraction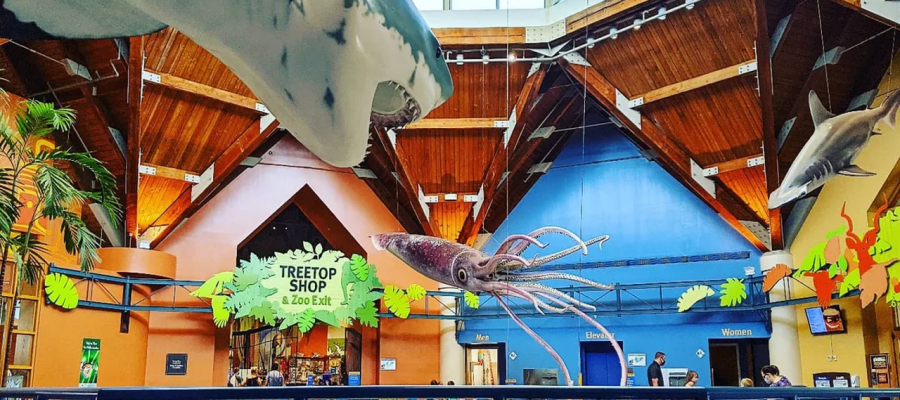 Welcome to the vibrant and bustling city of St. Louis, Missouri! Among the many attractions that bring tourists and locals together, the STL Zoo stands out as a must-see destination. Nestled in the beautiful Forest Park, this incredible zoo offers an unforgettable experience for visitors of all ages. From up-close encounters with exotic animals to unique conservation efforts, the STL Zoo is not just an ordinary day at the zoo.
A World-Class Animal Adventure Await
As one of the most renowned zoos in the United States, the STL Zoo is home to over 17,000 animals, representing more than 500 species. Discover amazing exhibits like the River's Edge, which transports you to South America, Africa, and Asia habitats, or the interactive Stingrays at Caribbean Cove, where you can touch and feed these mesmerizing creatures. Stop by the Penguin & Puffin Coast to witness these adorable birds waddle and dive.
Conservation and Education at its Finest
The STL Zoo is committed to wildlife conservation, research, and education. It participates in the Association of Zoos and Aquariums' Species Survival Plan, which focuses on the long-term survival of endangered species. Educational programs, such as Zookeeper chats and Behind-the-Scenes tours, allow visitors to learn more about the animals and their efforts to protect them.
Family-Friendly Entertainment and Events
The STL Zoo is the perfect destination for a fun-filled day with the family. Take a ride on the Mary Ann Lee Conservation Carousel, featuring hand-carved wooden animals, or hop aboard the Zooline Railroad for a scenic zoo tour. Seasonal events, like Boo at the Zoo and Wild Lights, add to the excitement and make each trip to the zoo a unique experience.
Dining and Shopping to Complete Your Adventure
With various dining options, the STL Zoo has something to satisfy every appetite. Enjoy a delicious meal at the Lakeside Café, grab a snack at the Safari Grill, or indulge in a sweet treat at the Ice Cream Oasis. Don't forget to visit the zoo's gift shops for a special souvenir to remember your visit.
A Wallet-Friendly Experience
The STL Zoo is proud to offer free admission, making it accessible to everyone. However, some attractions and events may require a small fee. To make the most of your visit, consider purchasing an Adventure Pass to access paid attractions at a discounted rate.
Conclusion:
The STL Zoo is a St. Louis, Missouri gem offering an unparalleled experience for animal lovers and families. With its commitment to conservation, education, and entertainment, the zoo has truly earned its reputation as one of the top zoos in the country. Take advantage of the opportunity to explore this amazing attraction while visiting St. Louis!