Forest Park: St. Louis, Missouri's Crown Jewel of Urban Green Spaces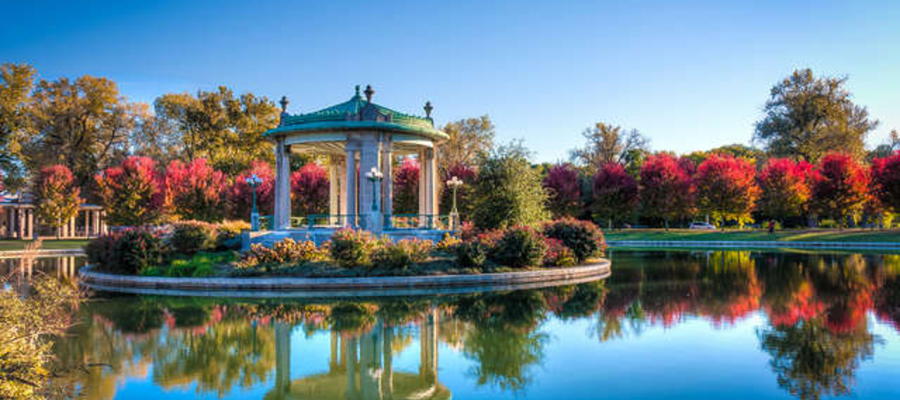 In the heart of St. Louis, Missouri, lies Forest Park, a magnificent urban oasis that spans over 1,300 acres of lush landscapes, tranquil lakes, and world-class attractions. As one of the largest urban parks in the United States, Forest Park offers a wealth of recreational and cultural experiences that cater to visitors of all ages and interests. In this article, we will explore the park's rich history, top attractions, and the numerous activities that make Forest Park a must-visit destination in St. Louis.
A Rich History
Established in 1876, Forest Park has played a significant role in the history of St. Louis. It was the site of the 1904 Louisiana Purchase Exposition, also known as the St. Louis World's Fair, which drew millions of visitors and left a lasting legacy on the park's landscape and architectural features. Forest Park continues to evolve and adapt to the community's needs while preserving its historical and natural beauty.
Top Attractions and Activities
Forest Park boasts a diverse array of attractions and activities that cater to a wide range of interests:
Saint Louis Art Museum: Housing an impressive collection of art spanning various periods and cultures, the Saint Louis Art Museum is a must-visit destination for art enthusiasts. The museum offers free admission, allowing visitors to explore its vast galleries and special exhibitions at their leisure.
The Muny: As America's oldest and largest outdoor musical theatre, The Muny has entertained audiences with Broadway classics since 1917. With a summer season packed full of spectacular performances under the stars, The Muny is a magical experience for theatre lovers of all ages.
Saint Louis Zoo: Ranked as one of the top zoos in the country, the Saint Louis Zoo is home to a diverse array of animal species and offers free admission to its visitors. Explore fascinating exhibits like the Penguin & Puffin Coast and the interactive Stingrays at Caribbean Cove.
Missouri History Museum: Delve into the rich history of St. Louis and the state of Missouri at the Missouri History Museum. With engaging exhibits, artifacts, and interactive displays, the museum offers valuable insights into the region's past and its impact on the present.
Outdoor Recreation: Forest Park is an ideal location for outdoor enthusiasts, offering a variety of recreational activities such as jogging, biking, and boating. The park features several picturesque trails, including the 6-mile Forest Park Greenway and the 5.6-mile dual path that circles the park. Visitors can rent paddleboats or kayaks to explore the park's scenic waterways.
Seasonal Events and Festivals
Forest Park hosts numerous events and festivals annually, adding to its vibrant atmosphere. Some notable events include the Great Forest Park Balloon Race, an awe-inspiring display of colorful hot air balloons, and the St. Louis Earth Day Festival, which celebrates environmental awareness and sustainability.
Conclusion
Forest Park is a true gem in the heart of St. Louis, Missouri, offering a harmonious blend of natural beauty, cultural attractions, and recreational opportunities. Whether you're an art aficionado, a history buff, or an outdoor enthusiast, Forest Park has something for everyone. Experience the magic and charm of this urban oasis and immerse yourself in its diverse experiences.