Selling your home can be a major task – it's one of the biggest and most important decisions you'll ever make. That's why it's critical to work with an experienced and qualified real estate agent. But what makes a good real estate agent? And how can you be sure that the agent you choose will work hard to get your home sold quickly and for the best price? 
Check out the list of Top 9 Qualities Of A Good Real Estate Agent.
Experience of your agent

Client-first mindset & listening skills

Detail-oriented and organized

Frequently and effectively communicates with clients.

Engagement & Real Estate Enthusiasm

Dedication and Perseverance

Knows the area well

Understands the type of house you want to buy or sell.

Considers your budget
When looking for a real estate agent in St Louis, it is important to find someone you can trust. There are many agents in the area, so how do you know which one is great for you? 
Keep reading to learn more about each point's importance!
Experience of your agent
While everyone must begin somewhere, it is beneficial to have an experienced real estate agent on your side who has negotiated a few home transactions and is familiar with the ins and outs of the whole process. Agents with experience have encountered a range of real estate scenarios and can assist you in handling some of the more sophisticated real estate issues that may arise, particularly those involving finance or real estate inspections.
The easiest approach to determine a real estate agent's level of expertise is to inquire how often they have renewed their real estate license. While an agent may claim to have been an agent for 20 years, it is possible that they began a long time ago, took a break, and then returned at a later period. Inquiring how many times your agent renewed their license reveals a lot about their real estate experience. While the duration of a real estate licensing period varies by state, you may determine how long it is in your state by searching for (your state) + licensing period (how often to renew a real estate license). Typically, it lasts between two and three years.
The main thing is that real estate agents who renew their licenses regularly don't have gaps in their expertise, indicating that they've continuously completed home transactions. This is beneficial for you since you can be certain that they have a track record of success.
Client-first mindset & listening skills
You need someone who understands their legal commitment to the client and prioritizes the customer's needs before their commission check.
In addition, not everyone wants a realtor who is a pushy salesman. Even though real estate agents can be good home negotiators, they may not always be the best at listening to what the client wants. People who are honest, have integrity, and listen to what you want and need are what you want in an agent.
Detail-oriented and organized
It's important to be organized and meticulous while dealing with your most valuable asset- your home. To find any problems or mistakes or to write down the terms of the deal in a contract takes a lot of attention to detail. When there are many people involved in the real estate process, you want to ensure that the real estate agent you hire has strong systems in place to make sure there are no mistakes.
Frequently and effectively communicates with clients.
If you hire a good real estate agent, they should communicate well and often with their clients to know what is going on. The real estate market moves quickly, so you need an agent who always tells you what's happening in your real estate buying or selling process. A successful realtor should be proactive in contacting and checking in with you.
Engagement & Real Estate Enthusiasm
You want to make sure you get along with the realtor you choose at the end of the day. Yes, they do. Do they have a good sense of humor and good energy? Do you believe them? It is likely that when an agent is excited about real estate, you will be able to tell. 
In addition, it's important to make sure that your real estate agent has a real passion for the real estate field. This means that agents will be more likely to stay up to date on the most recent real estate topics and stay on top of continuing education and professional development, which will benefit you.
Dedication and Perseverance
Honesty, devotion, and perseverance are important. Those are the three key components any agent should possess. Aside from that, we believe exceptional and successful agents can communicate well, makes home negotiation effective, grasp market trends, educate and update their clients, and care about their clients.
Dedicated to their career. Look for a real estate agent that is dedicated to their real estate job. An agent with a solid industry reputation, years of experience, and special training in their profession.
Real Estate Agents Know the area well.
The realtor you choose will also be based on where you want to buy or sell. Because the real estate market can be very different from city to city, a realtor needs to be able to talk about what makes a place good and bad. Check with the agent you're interviewing to determine how long they've worked in the area where you want to sell or buy.
Realtor understands the type of house you want to buy or sell.
It's even more important than where you live to choose a real estate agent with experience in the type of home you want to sell or buy. Every deal is so different, and selling a condo will require more knowledge than selling a lot of lands. When interviewing real estate agents, tell them what kind of home or property you want to buy or sell. Make sure the agent you choose has the experience and can talk about the challenges of that type of real estate or home.
Considers your budget
Just because you are pre-approved for a certain amount and have the financial means to spend that much on the home doesn't necessarily imply you should. A good real estate agent will inspire you to be honest about your finances and circumstances so that you don't find yourself in a scenario where your mortgage is overpowering you. Real estate agents will expect you to be honest about your present monthly costs and how a mortgage payment would impact you.
Even though the commission is lower, a real estate agent working for you will do this. This is because the best agent understands that word of mouth and reviews are the foundation of their reputation. If a customer becomes over-extended and dissatisfied with the outcome, they are less likely to refer an agent to their friends and family. They're also less likely to leave positive feedback.
Competent real estate agents will accept a short-term loss in commission for the long-term benefit of creating a reputation that brings in business in an industry largely founded on reputation and word of mouth. 
Finally, a great real estate salesperson is constantly concerned with the consumer. They understand that it is the most effective strategy to establish a solid reputation.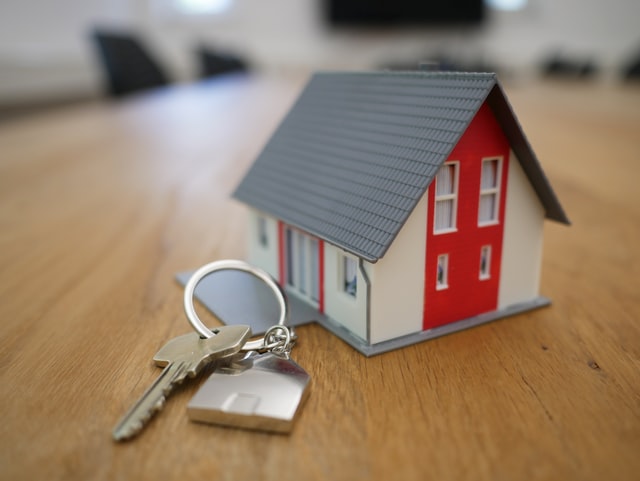 What to expect when selling a home through a Realtor?
All real estate agents should provide the following basic services. If you're thinking of dealing with an agent that does not cover the following, you might consider negotiating a lesser commission. Here's what you can expect from your real estate agent.
Real estate agents analyze the market comparison
.
Your real estate agent should have a comparative market analysis (also called a CMA). It shows recently sold properties in your neighborhood that are similar to yours. Real estate agents use it to guide you through setting a listing price for your home and notifying you of the price range you may expect based on current market conditions. The realtor should explain how your home's condition, location, and features affect the price you can receive.
Real estate agents identify and evaluate buyers
.
Real estate agents may attract buyers through a variety of methods, including listing on the local MLS and national real estates websites like Zillow and Trulia. Your real estate listing should always include a detailed description and good images
Bringing in qualified home purchasers is a listing agent's first priority. When selling in a seller's market, your agent should contact every possible buyer's agent to assess the offer and measure mortgage interest. Your chosen agent should be able to find out a buyer's down payment, earnest money, and closing date. Serious real estate purchasers typically have solid answers and are ready to risk money.
Real estate agents organize presentations
.
Your agent should schedule showings with you in advance. Depending on your agent's team operates, the home may be seen by your agent, a team member, or an assistant. A lockbox show is one where the real estate buyer's agent enters using a private code. This is especially common when the home vendor has already moved out.
Real estate agents sell quickly
.
The best time to sell varies in your local market. A home in hot markets may sell in 30 days. It 
takes longer in colder or rural markets, especially when selling a luxury home with a limited buyer pool. Your real estate agent should inform you of the average time on the market in your area and estimate the time it will take to sell your home. Then they should try to meet that estimate.
Real estate agents handle offers, paperwork, and negotiations
Your agent must inform you of all real estate offers. Real estate agents also manage all discussions between you and the real estate buyer and lead you through the closing process, including signing papers and scheduling inspections and appraisals. 
Additional services provided by exceptional real estate agents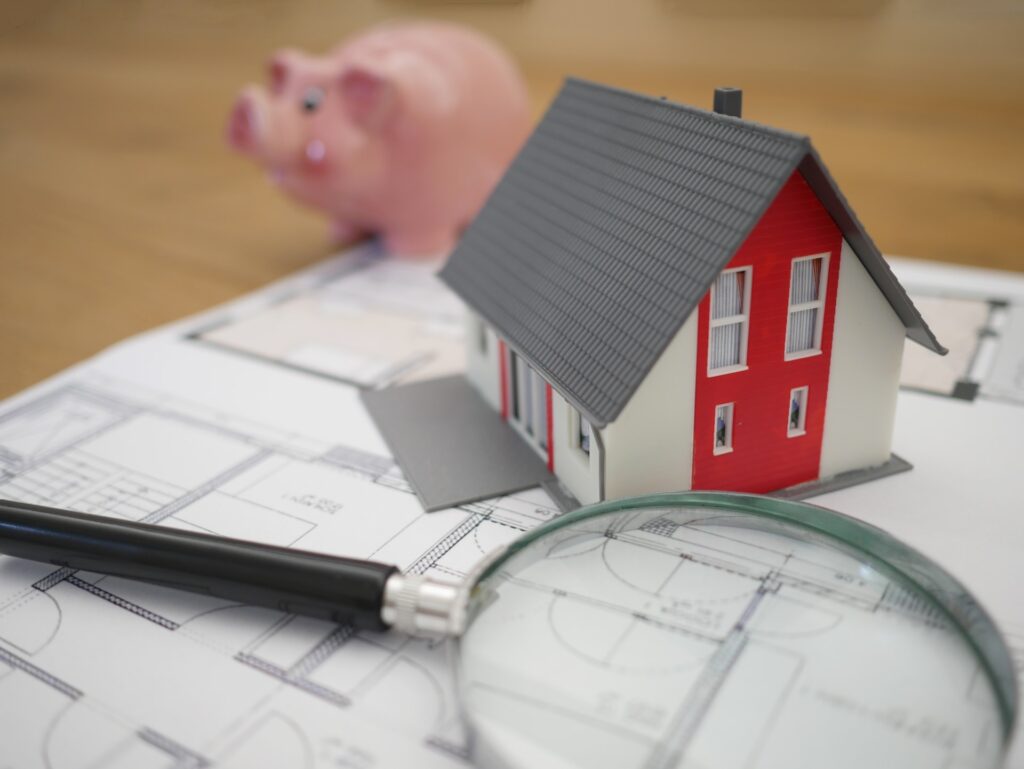 While the above real estate agent services are included in every listing agent-seller relationship, successful real estate agents go above and beyond to give extra benefits.
Recognize new technologies
Realtors that excel in real estate selling use modern technologies in their processes. Not only can technological tools assist real estate agents in acquiring new customers, but they also assist home sellers in locating real estate buyers quicker, which benefits you.
Virtual tours and videography
Apart from supplying real estate photography (which is becoming more important in today's online-centric economy), smart real estate agents understand how multimedia entice home purchasers. They will provide videography or 3D tours with their real estate listings, which will peak home buyers' attention and reduce the number of showings by buyers who are ultimately uninterested.
Additionally, a real estate agent may assist you in attracting out-of-town or overseas consumers who are unable to visit in person.
Access to off-market private networks
A good agent that does well is often placed in the top 10% of their market, giving them access to specialist networking groups. With a vast network of other top agents at their disposal, successful agents can gauge home buyer interest in your listing before it ever reaches the market, so reducing the number of days your house spends on the market – a plus when it comes to drawing home buyers before the listing gets stale.
What to watch out for with realtors?
Agent red flag #1: Excessively high price
When selling a real estate or home, it's tempting to go with the agent that offers the greatest listing price. However, it is critical to consult with at least three real estate agents who are knowledgeable about comparable real estate sales. Otherwise, you risk having your house languish on the market for an extended period of time and ultimately decreasing the asking price.
Agent Red flag #2: Lack of familiarity with the community
Whether you are arere buying or selling a home, it's critical to engage with a local real estate expert. The great agents are aware of home buyers who are beginning their search and home sellers who have not yet listed, as well as the neighborhood-by-neighbor variety in real estate prices.
Agent red flag #3. Unfamiliarity with your pricing range
If you're buying or selling a luxury house, you should work with a realtor that specializes in this market. However, that same agent would not be a good fit for a starting real estate or property. While some broker specializes in certain geographic areas, representing properties in all price categories, it's important inquiring if he or she has unique expertise in your market.
Agent Red Flag #4. Inexperience with your property type
Purchasing or selling a single-family house takes specialized knowledge. Likewise, purchasing or selling a condo, a vacation house, or an investment property falls under this category. Numerous real estate brokers deal with a variety of different sorts of homes but always inquire about being certain.
Agent Red flag #5: Insufficient organization or follow-up
Selecting the ideal buyer or seller is likely the most straightforward aspect of a realtor's work. Bringing the agreement to a successful conclusion might be far more difficult since there are multiple processes and various potential pitfalls. An excellent real estate agent is knowledgeable about the process, anticipates potential roadblocks, and adheres to a well-organized strategy.
You should be able to depend on your agent throughout the process, from mortgage approval to house inspection.
Tips for sellers: How to find a real estate agent?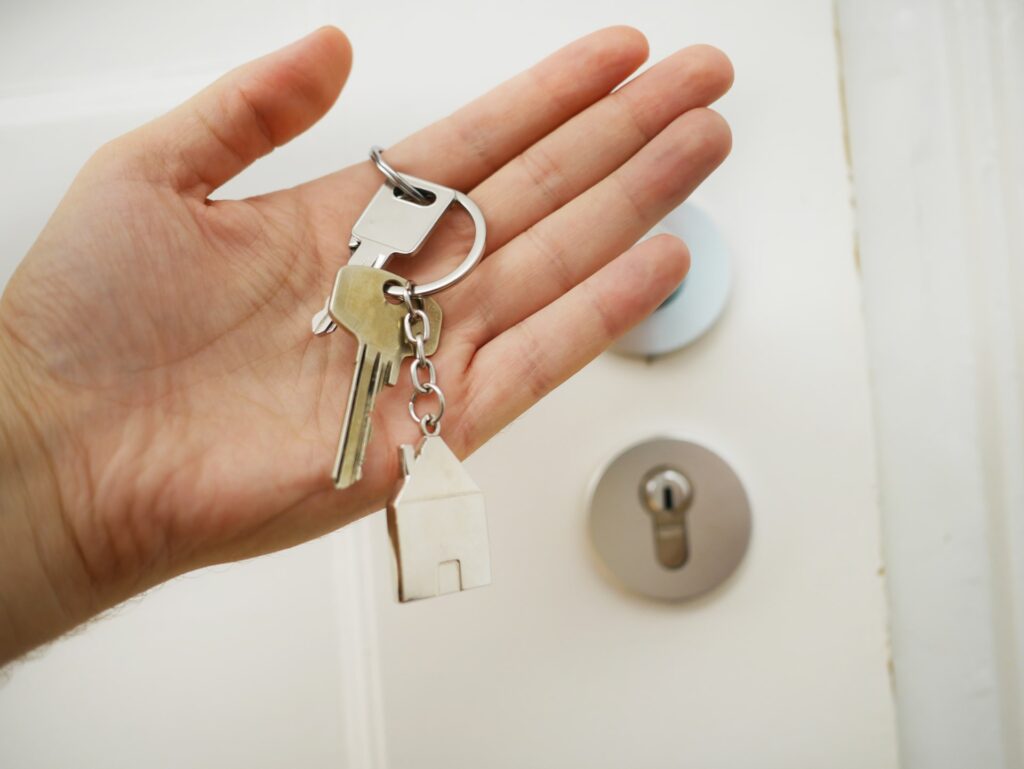 Some things to think about when you choose a good realtor to help you sell a home:
What are the prices of a similar home in my area? An agent should show you homes that have sold in the last six months that are similar to yours.
What do you think my house is worth? It's not always a good idea to choose an agent who wants you to pay the most money. Take advice from an agent who knows the market well.
What should I do to improve the beauty of my house? If you want to sell your home in your area, you may need to make some changes. Listen for good reasons about what your home needs and how much money you'll get back if you improve it.
How are you going to market or sell my house? Photos, video tours, and advertising are some of the other things that the agent will use to show off your home. The level of real estate marketing that is needed to sell a home depends on the market where the home is being put up. Marketing may not be as important when there are more home buyers than homes for sale, which means that less may be done.
Key Takeaway: Get in touch with your real estate professional.
Contact a real estate expert for additional information on how to sell your home or property for a reasonable price. Your agent can assist you in identifying real estate red flags that might indicate a problem while selling your home. Your real estate agent may also provide you with guidance on how to sell your home or property fast and how to attract a home buyer who will make a reasonable offer on your home.
Want to make sure you choose a great real estate agent?
When it comes time to choose a realtor, don't just go with the first name that you find. Make sure to do your research and ask around for recommendations. And when you're ready, be sure to call us at Single Tree Team Realty. Our real estate agents have the experience and knowledge you need to make your home buying or selling experience as smooth as possible. Thanks for reading!
Frequently Asked Questions
How can you tell if you've hired a bad realtor?
A bad realtor is one that is uncommunicative or unorganized, is unfamiliar with your type of home or location, or is unrealistic when it comes to determining a real estate selling price.
How to choose a great realtor?
Inquire about references from friends or neighbors who have been in similar circumstances. Examine the agent's reputation and search for someone who is aggressive, well-organized, and experienced with your specific situation.
Is it necessary for me to employ a real estate agent to sell my home?
You are free to sell your home without the assistance of a real estate agent, but some states mandate that you engage a real estate agent or another industry expert to complete the paperwork at closing.
What exactly is the difference between a realtor and a real estate agent?
A realtor, in technical terms, is a real estate professional who is a member of the National Association of Realtors. Many individuals, however, use the phrases (realtor and real estate agent) interchangeably.