Did you know that prior to 1877 St. Louis County and St. Louis City were one municipality? Currently St. Louis County is often divided by the locals into four sections: North, Mid, West and South and there is always something to do in any one of these areas!
As Realtors who spend time helping clients buy and sell property in MO, the Single Tree Team would like to highlight just a few cities within St. Louis County and the local community events held in those areas.
Historic Old Town Florissant, located just north of St. Louis, Missouri, combines vintage nostalgia with a fun, bustling community. Enjoy shopping, dining and other businesses housed in charming historic buildings.  Rows of lovely restored century homes rest along peaceful tree-lined streets. The historic St. Francois Street hosts a variety of exciting annual events and festivals including the Valley of Flowers Festival the first full weekend of May and the Florissant Fall Festival the second Sunday of October. Themed "Wednesday Night Out Parties" take place the last Wednesday of each month from May to September featuring fun street parties with music, dancing, food, movies, games and fun for the entire family. Additional local events in Florissant includes a Classic Car Show on May 6th.  
The City of Clayton is recognized throughout the metropolitan area for an outstanding quality of life which has become its trademark. Clayton combines a bustling downtown area full of restaurants, shopping and entertainment with quiet, secure residential neighborhoods. Clayton is considered a chic suburban community with urban flair. In Clayton you can find the following events: Parties in the Park, held the second Wednesday of each month from May – September, the Clayton Music & Wine Festival on June 10th, as well as the Clayton Jazz Festival held September 30th.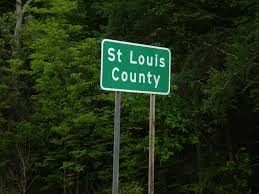 Spanning sixteen square blocks, Kirkwood, Missouri is a charming, pedestrian friendly city filled with turn-of-the-century buildings and more than 100 specialty shops and restaurants. Kirkwood, MO is also home to The Magic House, St. Louis Children's Museum with hundreds of hands-on exhibits for visitors of all ages including favorites like the electro-static generator that makes your hair stand on end, a three-story slide, a pretend Children's Village and the Star-Spangled Center with a replica of the Oval Office. Additional local events in Kirkwood include the 1st Annual Beer Run and Arbor Day Celebration both held April 29th. You won't want to miss the Sweets on Every Street Event on May 13th or the Sidewalk Sale and Peach Festival held July 17th.
It wasn't too long ago when you could take a streetcar from University City to Creve Coeur Lake and think you were in deep county. Initially a farming community, Creve Coeur has developed into a thriving community in central St Louis County with beautiful homes, acres of parkland, hundreds of businesses and a number of high-tech office parks. Creve Coeur is a place where everything a resident could need is no more than ten minutes away. In Creve Coeur you can find event like the 17th Annual Heart to Heart Run/Walk held on June 3rd, and the St. Louis Water Lantern Festival on June 24th.
Maryland Heights is the place for great attractions, outdoor activities, concerts, entertainment, dining, and more in beautiful West St. Louis County. Explore the natural history at Creve Coeur Park and Lake; entertain at casinos, amphitheaters, water parks, and nightlife. From Westport Plaza to the Historic Aircraft Museum and more, there is always more to do in Maryland Heights. Don't miss the Murder in Mayberry Mystery Dinner on April 28th.
With so many great cities and attractions, you will always be able to find something to entertain the family in St. Louis County!