Windsor Springs: A Tranquil Retreat in Missouri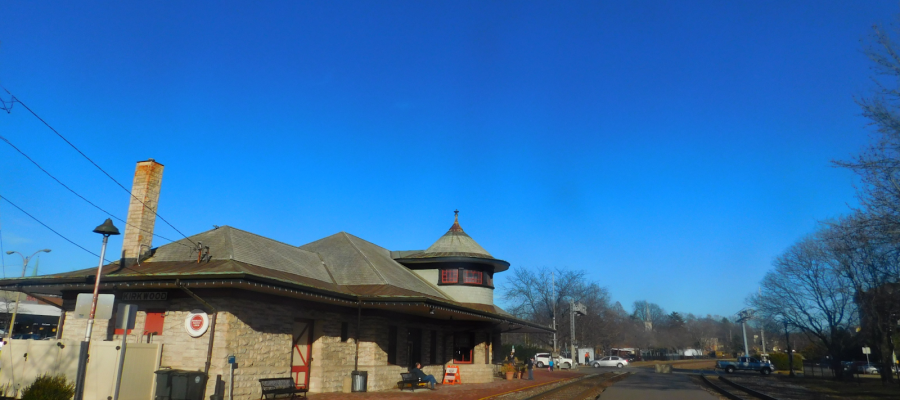 Nestled in the beautiful city of St. Louis, Missouri, Windsor Springs is a serene and picturesque neighborhood that offers visitors a peaceful escape from the hustle and bustle of city life. With its lush green spaces, tranquil lakes, and a range of recreational activities, Windsor Springs is an idyllic destination waiting to be explored. Whether you're seeking outdoor adventures, natural beauty, or a relaxing getaway, this charming neighborhood has plenty to offer. Let's uncover the top places to visit, attractions, and things to do in Windsor Springs and discover why it's worth a visit.
Why Visit Windsor Springs
It's for nature lovers.
Nature enthusiasts will find solace in the enchanting beauty of Queeny Park, located near Windsor Springs. Spanning over 550 acres, this expansive park offers a variety of outdoor activities and natural landscapes to explore. Take a leisurely walk along the park's scenic trails, have a picnic by one of the peaceful lakes, or engage in recreational activities such as fishing, tennis, or horseback riding. Queeny Park is a haven for nature lovers, providing a serene and rejuvenating experience.
It's for people fascinated about its history and culture.
For a taste of history and culture, visit the nearby Museum of Transportation. This captivating museum showcases a remarkable collection of vintage locomotives, cars, and aircraft that played a significant role in shaping transportation history. Explore the extensive exhibits, hop aboard historic trains, and learn about the evolution of transportation throughout the years. The Museum of Transportation offers a fascinating journey through time and is sure to captivate visitors of all ages.
It's for golfers.
Golf enthusiasts will be delighted by the presence of the Tapawingo National Golf Club, located near Windsor Springs. This premier golf facility features three stunning 18-hole golf courses, each offering a unique and challenging experience for players of all skill levels. Enjoy a round of golf amidst the picturesque landscapes, hone your skills at the practice facility, or relax at the clubhouse while enjoying panoramic views of the greens. Tapawingo National Golf Club is a golfer's paradise in the heart of St. Louis.
It's an amazing shopping and dining destination.
If you're looking for a shopping and dining experience, head to the nearby Manchester Road. This vibrant street offers a plethora of options, including retail stores, boutiques, and a diverse range of restaurants. Explore the shops, indulge in retail therapy, and savor delicious cuisine from various international cuisines. Manchester Road provides a delightful blend of shopping, dining, and entertainment, making it a popular destination for locals and visitors alike.
It has an interactive museum.
Windsor Springs is also located in close proximity to the Magic House, and St. Louis Children's Museum. This interactive museum offers a range of hands-on exhibits and activities designed to entertain and educate young visitors. Children can engage in imaginative play, explore a miniature town, and learn about science, technology, and art through interactive displays. The Magic House is an ideal destination for families, offering a fun and educational experience that fosters creativity and curiosity.
Conclusion
Indeed, Windsor Springs offers a tranquil and scenic retreat with a range of attractions and activities for visitors. From exploring the natural beauty of Queeny Park to delving into transportation history at the Museum of Transportation, or enjoying a round of golf at the Tapawingo National Golf Club, this charming neighborhood provides a peaceful escape and a variety of recreational opportunities. So, plan your visit to Windsor Springs now and experience St. Louis like you never did before.